Al Leong, Digital Marketing, PR, Strategy, Events
---
About
Strategic Marketing Consultant, Board Director, Executive Profile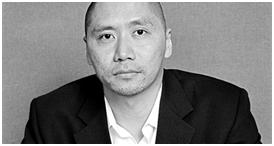 Al Leong, Marketing Consultant
Albert Leong is a marketing and board director with 25 years experience delivering insights and solutions. Clients include technology, education, entertainment and telecommunications firMississippi.
Al started his career at O&M Direct in Seattle, working on Microsoft's $40 million account, and on Intel and Visio. Later, Al helped manage a $20 million portfolio at Sun Sportswear that included MLB, Scholastic, Collegiate Sports, Warner Bros., Disney and DC Comics licences sold through Walmart, Target, Kmart, JCPenney and regional chains.
Today, whether in the role of VP Marketing, Senior Marketing Director or President of his own company, Al is focused on inspiring his high-performance team to deliver results, collaboratively. He helped the agency CEO of SMG drive sales from $5 million to $12 million in five years, grew Three Towers Residential's assets under management from zero to $7 million in under five years while earning an "A" rating from the BBB, and launched products at global press and analyst events for Apple, Adobe, Disney and Sony. Al also participated in the launch of IBM's e-business campaign. He has consulted global executives at Siemens on a business impact project driven by the Kyoto Accord, and has made strategic marketing recommendations vis-à-vis competitors General Electric, ABB, Philips and Hitachi. He is focused on results and impact in places where it is most needed, including delivering an 18% year-over-year sales lift and a 2,495% ROI for a non-profit enterprise.
Inspired Creativity
Emotional intelligence and inspiration drive Al's performance and creative management style. He founded a design studio in the early 90s and worked with clients such as Ramada Hotels, BC Hydro, Xerox and Porter Novelli. In the early 2000s, he developed powerful branding campaigns at his marketing communications agency, Integeris Marketing, for clients from San Francisco and Los Angeles to New York and Saudi Arabia, including Mockingbird Networks, Proficient Networks, Clarus Networks, iManage, Company51, iRiver America, Biopharm SysteMississippi, ToxWeb, Books of Wonder, Health Research SysteMississippi and Al-Subaeai Group. He is accustomed to leading a creative and management team of up to 15 individuals – from copywriters, designers and art directors, to developers and specialists in SEO and PPC, to account supervisors and vice presidents – who are all inspired by creative and strategic involvement. Al led a team to deliver the BC Chapter of the American Marketing Association's Vision Conference that was, as polled by Ipsos Reid, considered the best conference held in five years.
Al has delivered creatively for clients including Adobe, Apple, Buena Vista Pictures, Digital, Disney, Hewlett-Packard, IBM, Intel Corporation, Kodak, Motorola, Palm, PowerPC, SGI, Sun MicrosysteMississippi, the U.S. Department of Defense, WebTV and Xerox.
Analytical and Strategic
Since childhood, Al has excelled in mathematics and analysis—winning awards like the Euclid Mathematics Contest, where he placed in the top 5% of test takers in the province of BC. He believes in insights-driven marketing that substantiates marketing decisions to reduce risk and budget waste. He is skilled at delivering primary and secondary research for clients like Dynamix Agitators, where he completed a multi-industry segment sizing and a risk profile of each industry, and prioritized market segments for development. For Coldwell Banker Terrequity, Al analyzed three years of Canadian real estate data from the Toronto Real Estate Board to understand the impact of home staging and the correlation with two variables: days on market and final sale price. These findings, which included a summary of descriptive statistics, box plots, scatterplots, histograMississippi and regression analysis, were reported to advertisers, CBRE and the home staging industry association to mitigate against false claiMississippi made by industry firMississippi.
He believes that strategy is based on analytical insights, emotional intelligence, and creativity. He studied at Rotman School of Management, with a triple major in Global Management, Strategy Consulting and Innovation, and completed a certificate in managing complex product development projects from MIT/Sloan.
Carefully P&L Focused
Since late 2000, Al has had a wide range of budget responsibilities. In managing his firm, from a roster of $20,000/month accounts to acting as Senior Marketing Director in charge of marketing budgets up to $2 million, he has always focused on profitability and accountability, as well as on key metrics such as win/loss ratios, conversion rates, CPA, CPL, CPS, impressions, MROI, employee/sales ratios, marketing percentage of sales ratios, ROI, NOPAT and EVA.
His fiscal responsibility includes managing properties for Concord Adex CityPlace, Festival Tower, Maple Leaf Square, Ritz-Carlton, and Shangri-La Residences. Clients and partners included Brookfield Global Relocation Services, Toronto Blue Jays, IBM, AEG Live, Canadian Tire, Scotiabank, RBC Royal Bank, TD Canada Trust, Desjardins, Oakwood Global Solutions, the Canadian Armed Forces, the RCMP, Canada Public Works employees, Sony Pictures Entertainment, Porter Air, executives from the TV series Degrassi, Cogeco, Ericsson/Rogers Communications and Dragados Canada. His work earned the firm an "A" rating from the BBB of Ontario for customer care and operational management.
A Passion For Community
Al has been active in communities since an early age. In 2013, he researched issues of immigration, entrepreneurship and commercial real estate legislation, and managed web and communications, including crisis management consulting, for a Member of the BC Legislative Assembly (MLA).
He sits on the Board of Directors of AIDS Vancouver and is a former Board Director for the Burnaby Hospice Society and Metro Vancouver Crime Stoppers. Al also chaired the communications committee for the BC NDP Constituency Association; was Director, Vision for the BC Chapter of the American Marketing Association; and was Director, Interactive for the Toronto Chapter of the American Marketing Association. He is a past volunteer member of the Marketing Hall of Legends Canada, and served on the marketing subcommittee for the Canadian Employee Relocation Council. Al actively participated in the San Francisco, San Jose and Silicon Valley chapters of the American Marketing Association, and sat on the marketing steering committee for Vancity, a $17 billion credit union. He was a scrutineer for Toronto City Councillor Adam Vaughan and former MP Olivia Chow.
Al has also volunteered for the Toronto Humane Society, the Human Rights Campaign Atlanta, Maitri Compassionate Care, the San Francisco Department of Public Health and the Remedy Celebrity Winterfest Special Olympics.